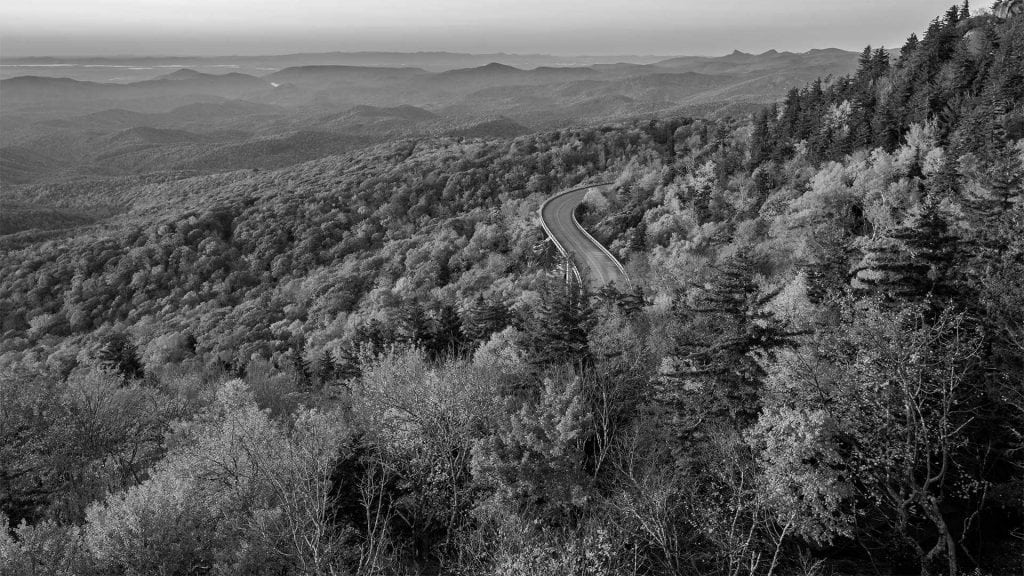 Glossary of Real Estate Definitions
Agency
A legal relationship in which someone (principal) hires someone else (agent) to represent them to a third party.
Amortization Schedule
A timetable for payment of a mortgage loan. An amortization schedule
shows thestrong>amount of each payment applied to interest and principal and shows the remaining balance after each payment is made.
Application Fee
A fee to cover some of the charges of the loan process.
Appraisal
A written analysis of the estimated value of a property prepared by a qualified licensed appraiser.
Appraisal Fee
A fee charged by the lender for an appraisal.
Assessed Value
The value placed on property by the local Tax Assessor as a basis for taxation.
Attorney's Fees
Charges by an attorney chosen by the Buyer and/or Seller to conduct the closing and prepare legal documents, i.e. Deed, Note, Deed of Trust, Title Insurance etc.
Balloon Mortgage
A mortgage that has level monthly payments that will amortize it over a stated term but strong that provides for a lump sum payment to be due at the end of an earlier specified term.
Balloon Payment
An instance in which the final installation payment on a note is greater than the preceding payments and pays the note in full.
Bill of Sale
A written document that transfers title to personal property and is generally used as a way to transfer furnishings or other personal property.
Breach
A violation of any legal obligation.
Buyer's Agency Agreement
An agreement which the Buyer signs agreeing to use a certain real estate firm to represent them in the purchase of real estate.
Chain of Title
A history of conveyances and encumbrances affecting the title (ownership) of real property.
Chattel
Another name for personal property.
Clear Title
A title that is free of liens or legal questions as to ownership of the property.
Closing
A meeting at which a sale of a property is finalized by the buyer signing the mortgage
documents and paying closing costs. Also called "settlement."
Closing Costs
Expenses (over and above the price of the property) incurred by buyers and sellers in transferring ownership of a property. Closing costs normally include an origination fee,
an attorney's fee, taxes, an amount placed in escrow, and charges for obtaining title insurance and a survey. Closing costs percentage will vary according to the area of the country; lenders or realtors® often provide estimates of closing costs to prospective homebuyers.
Closing Statement
See HUD-1 statement.
Cloud on Title
Any conditions revealed by a title search that adversely affect the title to real estate. Usually clouds on title cannot be removed except by a quitclaim deed, release, or court
action.
Commitment Letter
A formal offer by a lender stating the terms under which it agrees to lend money to a home buyer. Also known as a "loan commitment."
Condemnation
The determination that a building is not fit for use or is dangerous and must be
Destroyed or repaired; the taking of private property for a public purpose through an exercise of the right of eminent domain.
Condominium
A real estate project in which each unit owner has title to a unit in a building, an
undivided interest in the common areas of the project, and sometimes the exclusive use
of certain limited common areas.
Construction Loan
A short-term, interim loan for financing the cost of construction. The lender makes payments to the builder at periodic intervals as the work progresses.
Contract
An oral or written agreement to do or not to do a certain thing.
Conventional Mortgage
A mortgage securing a loan made by investors without government underwriting – that is, not FHA insured or VA guaranteed.
Convey or Conveyance
Process of transferring ownership of a property from one person to another.
Courier Fee
Charges for Federal Express or a runner.
Credit Report Fee
Assessed by the lender for a required credit report from a credit bureau.
Deed
A document which, when properly excised and delivered, conveys (transfers) title (ownership) of real property.
Deed-In-Lieu
A deed given by a mortgagor to the mortgagee to satisfy a debt and avoid foreclosure. Also called a "voluntary conveyance."
Deed of Trust
The document used in some states instead of a mortgage; title is conveyed to a trustee.
Deed Stamps
A fee or tax levied by the state which is calculated based upon the sales price of the property and paid by the Seller in NC and by Buyer in TN.
Disclosure
To make known or public. When dealing in real property, all disclosures should be made in writing and several disclosures are required in many real estate transactions.
Discount Points
A negotiable fee paid to the lender to secure financing for the buyer. Discount points are up-front interest charges to reduce the interest rate over the life, or a portion, of the loan's term. One discount point equals one percent of the loan amount, i.e. 3 discount points on a $100,000 loan would be $3,000.
Due Diligence Fee
This fee is an amount paid by the buyer directly to the seller that is theirs to keep. If the deal closes, the buyer will have that amount credited back to them at closing but either way, that amount up front is the seller's to keep unless Seller breaches contract.
Due Diligence Period
Usually the due diligence period is somewhere between 14 and 30 days and it begins as soon as the contract is signed by both parties — once you are "under contract." During this time, the buyer will have all inspections and appraisals completed.  Buyers are allowed to terminate contract during this period and may receive a full refund of their earnest money deposit.
Earnest Money
Money deposited by a buyer to indicate and evidence good faith at time of signing contract.
Easement
A right of way giving persons other than the owner access to or over a property.
Effective Age
An appraiser's estimate of the physical condition of a building. The actual age of a building may be shorter or longer than its effective age.
Eminent Domain
The right of a government to take private property for public use upon payment of its fair market value. Eminent domain is the basis for condemnation proceedings.
Encroachment
An improvement that intrudes illegally on another's property.
Encumbrance
Anything that affects or limits ownership of real property – such as, mortgages, liens, easements, or restrictions of any kind.
Escrow
The deposit of documents and funds with instructions to a neutral third party to carry out the provisions of an agreement or contract.
Exclusive Right to Sell Listing Agreement
A written agreement between owner and agent giving the agent the right to sell a property and collect a fee for a set term.
Fair Market Value
The price at which a willing seller would sell and a willing buyer would buy, neither being under abnormal pressure.
Foreclosure
The legal process by which a borrower in default under a mortgage is deprived of his or her interest in the mortgaged property. This usually involves a forced sale of the property at public auction with the proceeds of the sale being applied to the mortgage debt.
Grantee
The person to whom an interest in real property is conveyed.
Grantor
The person conveying an interest in real property.
Hazard Insurance
Insurance coverage that compensates for physical damage to a property from fire, wind, vandalism, or other hazards.
Highest and Best
This is typically an offer which is made during a multiple offer situation where a Buyer will have one last opportunity to make their highest and best offer.
Home Inspection
A thorough inspection that evaluates the structural and mechanical condition of a property. A satisfactory home inspection is often included as a contingency by the purchaser. Contrast with appraisal.
Homeowner's Insurance
An insurance policy that combines personal liability insurance and hazard insurance coverage for a dwelling and its contents.
Homeowner's Warranty (HOW)
A type of insurance that covers repairs to specified parts of a house for a specific period of time. It is provided by the builder or property seller as a condition of the sale.
HUD-1 Statement
A document that provides an itemized listing of the funds that are payable at closing. Items that appear on the statement include real estate commissions, loan fees, points,
and initial escrow amounts. Each item on the statement is represented by a separate number within a standardized numbering system. The totals at the bottom of the HUD-1 statement define the seller's net proceeds and the buyer's net payment at closing. The blank form for the statement is published by the Department of Housing and Urban Development (HUD). The HUD-1 statement is also known as the "closing statement" or "settlement sheet."
Joint Tenancy
A form of co-ownership that gives each tenant equal interest and equal rights in the property, including the right of survivorship.
Loan Origination Fee
Normally 1% of the loan amount, and charged by the lender to the buyer.
Lien
A legal claim against a property that must be paid off when the property is sold.
Loan-To-Value (LTV) Percentage
The relationship between the principal balance of the mortgage and the appraised value (or sales price if it is lower) of the property. For example, a $100,000 home with an $80,000 mortgage has a LTV percentage of 80 percent.
Mortgage
A legal document that provides security for repayment of a promissory note.
Mortgage Broker
An individual or company that brings borrowers and lenders together for the purpose of loan origination. Mortgage brokers typically require a fee or a commission for their
services.
Mortgage Insurance
A contract that insures the lender against loss caused by a mortgagor's default on a government mortgage or conventional mortgage. Mortgage insurance can be issued by a private company or by a government agency such as the Federal Housing Administration
(FHA). Depending on the type of mortgage insurance, the insurance may cover a percentage of or virtually all of the mortgage loan. See private mortgage insurance (MI).
Mortgage Insurance Premium (MIP)
The amount paid by a mortgagor for mortgage insurance, either to a government agency
such as the Federal Housing Administration (FHA) or to a private mortgage insurance
(MI) company.
Mortgagee's Title Policy
Required by lender to ensure that lender has a valid lien. It does not protect the buyer. Also required for second mortgages.
Mortgagor
The borrower in a mortgage agreement.
Owner's Title Policy
Insures the buyer against loss due to any defect in the title not excepted to or excluded from the policy.
Points
Payed by the buyer or seller. One point is equal to one percent of the loan amount.
Power Of Attorney
A legal document that authorizes another person to act on one's behalf. A power of attorney can grant complete authority or can be limited to certain acts and/or certain
periods of time.
Pre-Qualification
The process of determining how much money a prospective home buyer will be eligible to borrow before he or she applies for a loan.
Principal
The employer of an agent in an agency relationship.
Principal, Interest, Taxes, and Insurance (PITI)
The four components of a monthly mortgage payment. Principal refers to the part of thestrong>monthly payment that reduces the remaining balance of the mortgage. Interest is thestrong>fee charged for borrowing money. Taxes and insurance refer to the amounts that arestrong>paid into an escrow account each month for property taxes and mortgage and hazardstrong>insurance.
Proof of Funds
This would be a document provided to Seller showing Buyer has sufficient funds to complete transaction. This letter is typically prepared by a bank or financial institution and should be prepared on financial letterhead.  strong>
PUD – Planned Unit Development
A project or subdivision that includes common property that is owned and maintained by a homeowners' association for the benefit and use of the individual PUD unit owners.
Purchase and Sale Agreement
A written contract signed by the buyer and seller stating the terms and conditions under which a property will be sold.
Quitclaim Deed
A deed that transfers without warranty whatever interest or title a grantor may have atstrong>the time the conveyance is made.
Radon
A radioactive gas found in some homes that in sufficient concentrations can cause health problems.
Recording Fee
Charged by the County Clerk to record documents in the public records. Charges are based on the number of pages recorded.
Right of First Refusal
A provision in an agreement that requires the owner of a property to give another party the first opportunity to purchase or lease the property before he or she offers it for sale or lease to others.
Right of Ingress or Egress
The right to enter or leave designated premises.
Right of Survivorship
In joint tenancy, the right of survivors to acquire the interest of a deceased joint tenant.
Seller Agency
See TREC Disclosure Form "If the Broker Represents the Owner"
Septic Inspection
An inspection of the septic system by a third party which generally requires locating and pumping of septic tank.
Septic Permit
A permit issued by the county Health Department which certifies capacity or number of allowed bedrooms allowed pertaining to septic system if installed or potential capacity of system if not installed.
Special Warranty Deed
A special warranty deed is a deed in which the grantor warrants the title against defects in clear title occurring only during their ownership of the property. … A special warranty deed is a variation of the more commonly issued general
warranty deed
.
Subdivision
A housing development that is created by dividing a tract of land into individual lots for sale or lease.
Survey
Survey of property which shows lot size, easements, any encroachments, locations of improvements, etc.
Tax Certificate
Charged by taxing authorities to present certification showing that the current year's taxes were paid.
Tax Service Fee
Required by the lender for collection and disbursement of tax escrow by a servicing company.
Termite Inspection
An inspection to indicate whether or not a property is free and clear of active termites.
Tenancy by The Entirety
A type of joint tenancy of property that provides right of survivorship and is available only to a husband and wife. Contrast with tenancy in common.
Tenancy in Common
A type of joint tenancy in a property without right of survivorship. Contrast with tenancy by the entirety and with joint tenancy.
Time Is of The Essence
Demands punctual performance in a binding contract.
Title
In dealing with Real Property, "title" means ownership.
Title Insurance Policy
Insurance policy on the ownership of real property against defects in title.
Title Search
A check of the title records to ensure that the seller is the legal owner of the property and that there are no liens or other claims outstanding.
Trustee
A fiduciary who holds or controls property for the benefit of another. underwriting The process of evaluating a loan application to determine the risk involved for the lender.
Underwriting
Involves an analysis of the borrower's creditworthiness and the quality of the property itself typically completed by a department within lender's company.
Underwriting Fee
Charge by a lender to underwrite the loan.
VA Funding Fee
Veteran's Administration fee for originating a VA loan.
Warehouse Fee
Charged by the lender to hold the loan locally before selling it in the secondary mortgage to an investor.
Warranty Deed
A deed that guarantees a clear title to the buyer of real property.
Zoning
Act of local authorities specifying type of use for which property may be used.