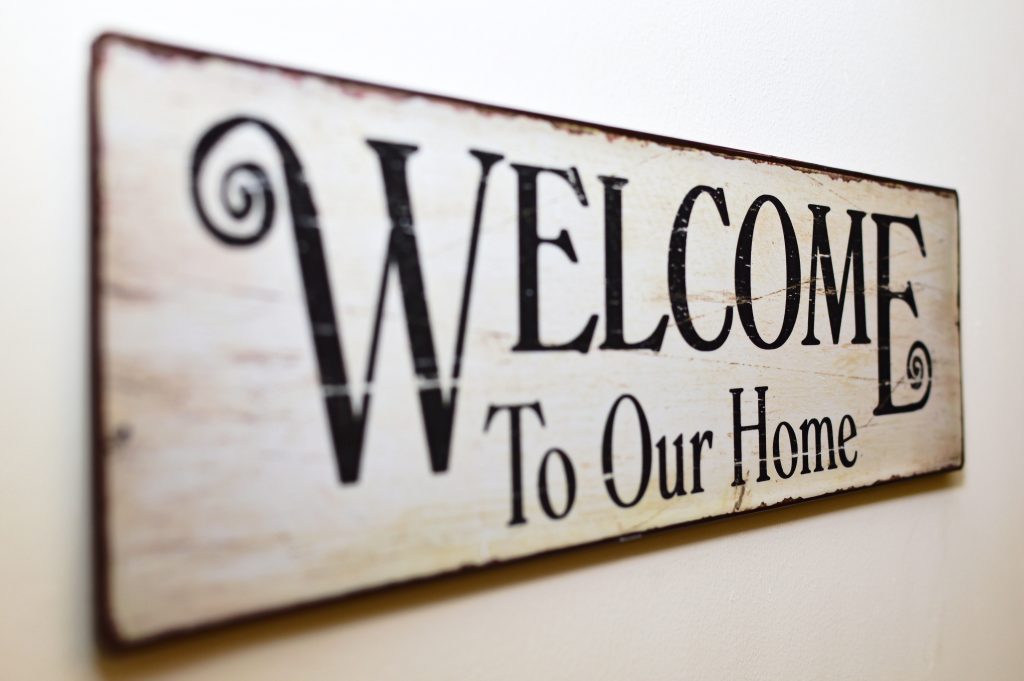 Seller Pre-Listing Checklist
Pre-Listing Checklist for Sellers:
Curb Appeal:
Front Entry:
Check your front door to see if it needs painting.
Polish door fixtures if needed.
Purchase a fresh welcome mat.
Hanging baskets also make a nice visual appearance.
Paint:
Paint the outside of your home if needed.
Landscaping:
Find your green thumb. Potted plants and flowers will make your home look beautiful and tell a buyer you care about your home.
Remove any unused items and debris from lawn including; old or broken children playsets, toys or trampolines.
If you live in a single family home with a front yard make sure the lawn is cut, weeds are pulled and ground covers or mulch look fresh so that your attention to detail shows.
Interior of Home:
DeClutter/Box it up/Rent a Storage Unit:
Find a home for your stuff. If it can't be neatly placed in a drawer or put away on a shelf, box it up. If you have children, pack away as many of their toys as possible. Find homes for the toys in closets or in toy bins. Pack away anything that is crowding your home that you don't use on a daily basis.
Organize:
Organize all closets. Make sure it doesn't look like you are busting at the seams.
Organize and clean out all cabinets and drawers.
Clear all clutter from the countertops. Less is more!
Remove papers and unnecessary items.
Remove all magnets and pictures from your refrigerator.
Reorganize and clean out your garage.
Organize, straighten and coordinate your hanging space.
Paint:
Paint Interior if needed.  Painting is one of the most inexpensive ways to improve the visual appearance of the interior of your home.  Keep up with current trends when it comes to color choices or hire an interior designer to help.  
Lighting:
Ensure all light fixtures are in working condition and replace any burnt out bulbs.    
Kitchens:
Store infrequently used appliances.
Remove as much as possible from the counters.
Remove all the magnets and miscellaneous hanging items from the refrigerator door and bulletin boards.
Closets and storage areas:
One of the most frequently voiced requirements of buyers is for more closet and storage space. Open up your storage by removing items you aren't using. If it looks like you don't have enough storage space, a buyer will think so also.


Garage:
Buyers will pay a premium for a garage if they can visualize it being of value to them, but it's hard to sell when the garage is filled and overflowing. If your garage has become a two-car attic, move the excess into a storage unit.
Clean:
You want your home to smell fresh and sparkle. Whether you hire a cleaning service or do it yourself, it is important to do this job both prior to and during the home selling process.
Flooring should be a priority:
Refinish if necessary or clean and polish all floors.
Steam clean the carpeting or replace if necessary.
Basic Cleaning is crucial:
Wash all baseboards
Dust everywhere. It's amazing how much dust you find after you move out.
Bathrooms are a must:
Clean all soap residue in a shower.
Purchase a new shower curtain if it is dirty.
Clean accumulated dirt in the track of a sliding shower door.
Fix soiled or missing grout.
Clean toilet bowls.
Buy a new bath mat if it looks dirty.
Your kitchen is the focal point:
Clean your stove inside and out.
Clean the kitchen exhaust hood.
Make sure your refrigerator is clean and organized.
Clean your counters every day so they look and smell good.
Organize the insides of your cabinets; people want to envision how much space you have.
Window should sparkle:
Have your windows cleaned prior to selling your home.
A vase with fresh flowers is always a nice touch.