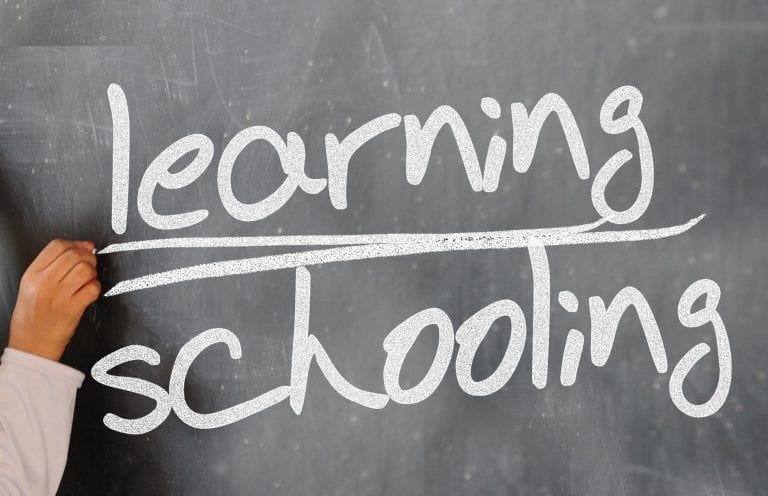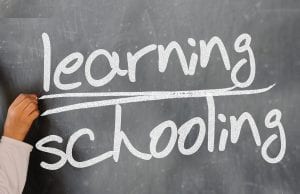 Ashe County Schools
Ashe County's early education system consisted of private schools, being held either in the summer or winter. Currently, Ashe County operates one high school, one middle school, three separate elementary schools, and one early learning center. For more information… (https://www.asheschools.org/)
Avery County Schools
Avery County Schools is comprised of one high school (featuring a STEM Academy and a 9th grade Academy), two middle schools, five elementary schools, and the Blue Ridge Academy (ALP).  For more information… (https://www.averyschools.net/)
Watauga County Schools
The Watauga County Schools system consists of eight K-8 schools and one comprehensive high school.  Each K-8 school offers an Extended Learning Center (afterschool program) for students in kindergarten through fifth grade. Five schools also offer pre-kindergarten classes.  Our K-8 students and our students at Watauga High School consistently outperform their statewide peers on the state's required tests of academic proficiency. Students at the high school achieve the second highest SAT scores out of the 115 school districts in NC.  Much of this can be attributed to the outstanding quality of our teachers. A higher percentage of our faculty has completed an advanced degree than have teachers statewide, and we have the third highest proportion of teachers with National Board Certification in the state.  For more information… (https://www.wataugaschools.org/)
Private Schools
For more information… (https://www.privateschoolreview.com/north-carolina)
Appalachian State University
Appalachian State University, in North Carolina's Blue Ridge Mountains, prepares students to lead purposeful lives as global citizens who understand and engage their responsibilities in creating a sustainable future for all. The transformational Appalachian experience promotes a spirit of inclusion that brings people together in inspiring ways to acquire and create knowledge, to grow holistically, to act with passion and determination, and embrace diversity and difference. As one of 17 campuses in the University of North Carolina system, Appalachian enrolls about 19,000 students, has a low student-to-faculty ratio and offers more than 150 undergraduate and graduate majors.  For more information… (http://www.appstate.edu/)
Caldwell Community College
Since the college's humble beginnings, CCC&TI has grown by leaps and bounds, establishing a full-service Watauga Campus in Boone and adding facilities to its Caldwell Campus, including a job training center, increased classroom space and buildings, the J.E. Broyhill Civic Center, the John A. Forlines Building, The Broyhill House, the Transportation and Public Services Center, the Kenneth A. Boham Building (Caldwell Early College High School) and the Faye. A. Broyhill Building (Appalachian State University Center). The Watauga Campus now features six buildings and one of the Blue Ridge's most picturesque views.
Today, CCC&TI offers hundreds of day, evening and online programs designed to fit any schedule or lifestyle. Students may choose from more than 75 curriculum programs and a wide variety of Continuing Education and Adult Education programs. The college serves as a state and national model for seamless education thanks to cooperative efforts with the public school systems and local governments in Caldwell and Watauga counties.  The Caldwell Campus houses the innovative Caldwell Early College High School and Caldwell Career Center Middle College, which provide high school students with access to college courses and career training. Thanks to a successful partnership with Watauga County Schools, Watauga High School is now home to the Watauga Innovation Academy as well as CCC&TI courses available to Watauga High School students on their campus. The college continues to make strides as a regional and state educational leader. For more information… (http://www.cccti.edu/)
Lees-McRae College
Lees-McRae is a four-year, co-educational liberal arts college affiliated with the Presbyterian Church, U.S.A., located in the mountains of western North Carolina in Banner Elk. Over a hundred years after its founding, Lees-McRae College continues in the vision of  it's founder Rev. Tufts, meeting the educational needs of the Southern Appalachian region and beyond. The college continues to live by its motto—in the mountains, of the mountains, and for the mountains—while extending educational opportunities and service to diverse populations. For more information… (http://www.lmc.edu/)
Mayland Community College
Mayland Community College is located in the Appalachian Mountains of western North Carolina. It is currently one of 58 institutions operating under the North Carolina Community College System.
Mayland offers a variety of curriculum programs, including numerous college transfer options, as well as adult education, distance learning, and dual enrollment for high school students. The open-door admission policy accepts students as young as 14, in the Early College High School, and as senior as octogenarians, in the Continuing Education Program.
MCC provides hundreds of workforce development and continuing education courses as well as civic and cultural interests of the community. The college's recent revitalization involves a strong commitment to the economic development within the three counties it serves. In addition, Mayland Community College offers correctional education at Avery/Mitchell and Mountain View correctional facilities.  For more information… (https://www.mayland.edu/)
Penland School of Crafts
Penland is a national center for craft education located in North Carolina's Blue Ridge Mountains. Penland's focus on excellence, its long history, and its inspiring, retreat setting have made it a model of experiential education. The school offers workshops in books and paper, clay, drawing and painting, glass, iron, metals, photography, printmaking and letterpress, textiles, wood, and other media. Penland sponsors artist residencies, a gallery and visitors center, and community education programs.
Each year approximately 1,400 people come to Penland for instruction and another 14,000 pass through as visitors. Penland has no standing faculty; its instructors include full-time studio artists as well as teachers from colleges and universities. Students live at Penland and take only one class at a time allowing them to learn by total immersion–the ideas and information gained in a two-week session might take a year to absorb and process.
The school has also become the focal point for a lively community of craft artists, thanks in part to the resident program which has encouraged many artists to settle in the area. The student experience is greatly enhanced by the presence of so many nearby studios.
Students come from all walks of life. They range from 18 to 80+ years of age and from absolute beginners to professional craftspeople. Some see Penland as a productive retreat, some as a source of inspiration for their personal creative lives, and others as a place to exchange vital information about material, technique, and process. What brings them all together is a love of materials and making, and the often transformative experience of working with intensity and focus in a supportive community atmosphere. For more information…(http://penland.org/)
Wilkes Community College
As a public, two-year, "open door" institution, Wilkes Community College is committed to providing comprehensive education and educational support services for people in Wilkes, Ashe, and Alleghany counties and beyond. As a member of the North Carolina Community College System, the college seeks to enhance intellectual, economic, cultural, and social development through a variety of means. For more information…(https://www.wilkescc.edu/)
Tennessee Schools
Carter County
Johnson County
(http://www.johnson.k12.ga.us/system/index.htm)
East Tennessee State University
East Tennessee State University's ranking in the 2018 edition of Best Colleges is National Universities, Tier 2.  Located in Johnson City, East Tennessee State University. In addition to its undergraduate major options, East Tennessee State University has a variety of graduate degree programs, including those through the James H. Quillen College of Medicine, which is particularly well regarded for primary care; the College of Business and Technology; and the Claudius G. Clemmer College of Education. For more information… (https://www.etsu.edu/ehome/)